Last Updated on February 7, 2023 by Snezana Grcak
Several public transportation options in Chicago make Midway International Airport easily accessible. However, using the Chicago Transit Authority trains is the best way to reach the airport. This post will provide you with the most important transportation details to help you catch a train to Midway Airport or from MDW to the city. We'll discuss the closest stations, train fares, and alternative options you can use instead of the train service.
What Is the Closest Train Station to Midway Airport?
The CTA Midway Subway Station is the closest train station to the Midway Airport. It's located on its eastern side, and you can reach it on foot. It's the most convenient for those who want to go to different areas in Chicago from the airport.
Pulaski and Kedzie Subway Stations are also nearby, with a distance of 1.6 and 3.1 miles, respectively. The operating hours of these stations vary according to the day, but they open early in the morning and close around 1 AM. 
How To Get to Midway Subway Station
You can get to Midway Subway Station from Pulaski and Kedzie easily using the Orange Line trains. Trains are air-conditioned in the summer months and heated in the winter months, and all of them are wheelchair-accessible.
They depart every 8 to 15 minutes, depending on the day and time—for instance, the most frequent departures are on weekday mornings and afternoons. The ride from downtown to Midway Airport takes approximately 30 minutes.
The Chicago Transit Authority also offers trains to connect other city areas, such as the Loop and Southwest Side, to the Midway Airport.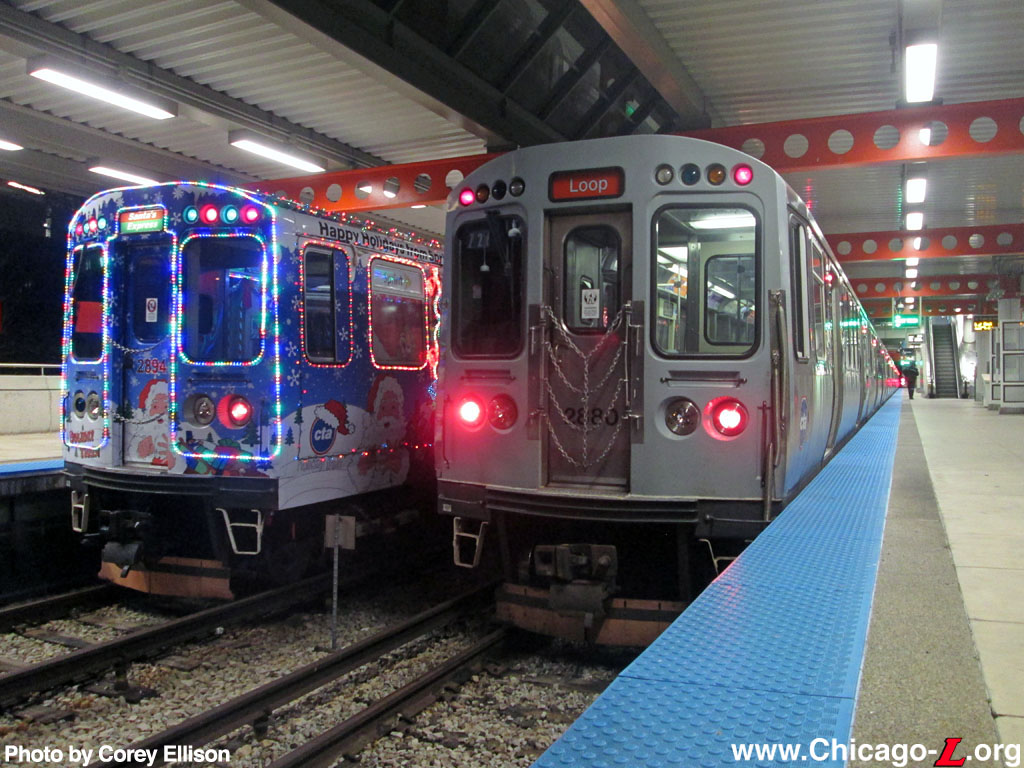 Train Fares
As mentioned already, the fares of CTA L trains are affordable, and you can pay via pay-as-you-go. However, you can also use your Ventra Transit Account (if you have one) for this purpose.
Here's a list of Chicago Transit Authority train fares.
| | |
| --- | --- |
| Fare/Pass | Cost per Ride |
| 'L' single-ride fare | $2.50 |
| 1-Day CTA Pass | $5.00 |
| 3-Day CTA Pass | $15.00 |
| 7-Day CTA Pass | $20.00 |
| 7-Day CTA/Pace Pass | $25.00 |
Note: To purchase a pass, you must have a Ventra Transit Account.
Additional Transportation Options
You can use plenty of regional buses and shuttles to reach the Chicago Midway International Airport, and tickets are available for purchase at each station. If the public bus service isn't fast enough, consider taking a taxi or Uber to travel to/from the airport. 
If you're willing to pay more, we recommend reserving a private car transfer and getting to your destination smoothly and quickly.
Catch a Train to Other Major Airports
Looking for up-to-date travel information and guides? Shuttle Fare provides in-depth articles on popular transportation options and airports. Let us help you navigate your next trip with ease.